Designated Gifts
Designated gifts are earmarked for specific educational programs and projects.
Siddurim are well-used in KHDS, daily (share in the incredible zechut/merit of our children's prayers)!
Click here to see the siddurim dedication opportunities.
Class trips including the 8th grade Israel trip, 7th grade Washington, D.C. trip, and 6th grade Sea Camp trip.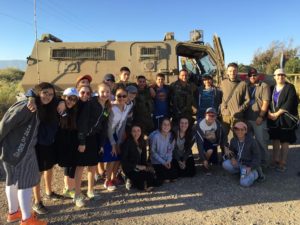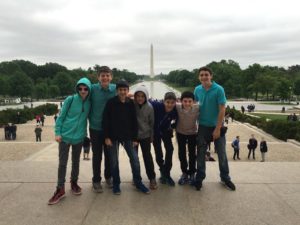 Chayim Dimont, Z"L, Segula Fund – On June 19th, 2021, the KHDS family lost our dear friend, colleague and Principal, Mr. Chayim Dimont, Z"L.

In Judaism, birth is a major life celebration, and children are a central focus.

Honor Chayim's memory with your tax-deductible donation.

The Segula fund was created by Michele and Chayim, Z"L, Dimont with the goal of alleviating the financial burden associated with the prohibitive costs of infertility treatments. Segula offers interest-free loans to couples in our community experiencing this monetary hardship. The loans are paid back only when the family gives birth to a child.
Charles Scher Teachers Discretionary Fund – Faculty are more than just employees of Katz Hillel Day School – they are part of the KHDS family. Families work together toward common goals, they celebrate with each other, they care for one another.  With that in mind, the Charles Scher Teacher's Discretionary Fund, a special fund available for any faculty member who may be dealing with difficult financial circumstances, was created in blessed memory of Charles Scher, beloved brother of Herschel and Dvora Scher (KHDS parents). Charles was a man of true chesed.  He had a great appreciation for Jewish education and did much to support it throughout his life, always in a humble, "behind the scenes" way.  It is, therefore, so appropriate that this fund was created in his memory. Click here to make your donation to the Charles Scher Teacher's Discretionary Fund.
Contact the Development Office for more information on making a Designated gift.
srice@hilleldayschool.org                                  561-470-5000 ext. 225