School History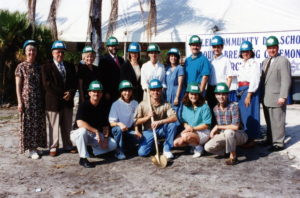 In 1989, several Jewish families were interested in establishing a high quality Jewish day school for their children. They approached the Samuel Scheck Hillel Community Day School in North Miami Beach about opening a branch of their school in Boca Raton. After months of hard work, their efforts paid off, and in September 1989 the Hillel Day School of Boca Raton opened its doors with 42 students.
As the school grew, it became evident that responsibilities for the school needed to be community based. It was decided that the school could most efficiently be pursued as an independent entity, and so Hillel Day School of Boca Raton was born.
The school moved to its current home, occupying new facilities on its beautiful 15-acre campus in 1998.
The school has experienced tremendous growth and currently serves over 660 students from age 2 through 8th grade. In January 2016 the school was officially named Katz Hillel Day School of Boca Raton.
Click here to view the school's history timeline.
Click here to view the 25th Anniversary video.