A Message from the Head of School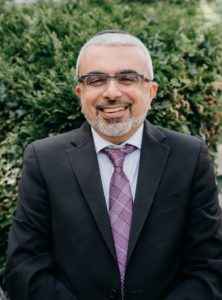 Rabbi Yaakov Sadigh
Head of School
Welcome to the Katz Hillel Day School of Boca Raton!  We are thrilled that you are learning about us through our website and we encourage you to explore it.  But to truly appreciate the vibrancy, passion, warmth and overall educational excellence of our school, you must visit us while school is in session!
Our Jewish day school has been growing rapidly over the past few years and now has over 500 children ranging from 2 year olds through 8th grade.  Walk around our modern, 15-acre campus and enter our classrooms to find an environment that promotes Derech Eretz (outstanding character), love of Torah and Mitzvot, academic excellence in all areas, commitment to Israel and to bettering the world in which we live.  We recognize the unique needs of each child and believe in working in close partnership with our parents.  All of this comes together to ensure that each precious child that enters our school achieves his or her full potential.
I would love the opportunity to personally give you a tour of our school and answer any questions you may have.  We hope we can welcome you and your children to the KHDS family!