Cards
G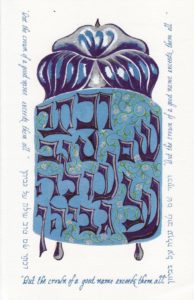 ood & Welfare
The PTA offers beautiful Good & Welfare cards to commemorate all lifecycle events. Want to wish someone a Refuah Shlema? Want to wish someone Mazal Tov on the birth of a child?  Any other events you wish to celebrate or commemorate with kind words and some tzedakah?  The suggested donation per card is $10 or three for $25.   The PTA even saves you time and postage by sending the card(s) for you with your message!   To make a donation in honor of this occasion, please contact Dvora Scher at dvora@dwpalaw.com to pay by cash or check.  To pay by credit card, click here to link to the secure PayPal page. In the instructions box please enter in the details of whom the card(s) should be sent to.
Purim & Rosh Hashanah
Available during holidays.